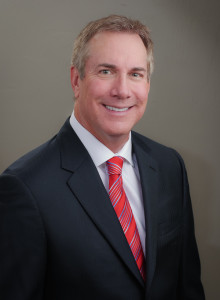 JOHN P. BRENNAN, CCIM, SEC
John Brennan is president of The Brennan Company and directs the firm's commercial real estate investment and brokerage services division. His expertise is in shoppinig center and office building investment, leasing and income producing property sales.
Since 1994, John has structured partnerships and limited liability companies and acquired numerous investment properties, including shopping centers, office buildings, freestanding grocery stores and net leased properties. He acts as the managing partner and managing member of these investment groups. John also raised the equity dollars necessary to acquire and develop 108 custom single-family lots in a master planned community in Highland Village, Texas.
Additionally, John has funded approximately 25 asset-based loans and developed retail property, including a day center and a ground lease to a national bank. He has owned properties in Texas, Arizona and Nevada and has a consistent track record of success in commercial real estate investing.
John began his real estate career in 1984 in the Commercial Real Estate Division of the Henry S. Miller Company in Dallas, Texas. He represented buyers in identifying, analyzing and structuring acquisitions, and also represented tenants in feasibilty and demographic studies, site selections, and lease negotiations. His specialization and achievement in shopping center leasing and site selection ranked him as a top producer with the Henry S. Miller Company in 1985.
In 1986, John joined Evans, Birmingham, Williamson, Inc., where he established and directed the project leasing division in Dallas. He was instrumental in expanding this division by approximately two million square feet of commercial retail property within 18 months. He ranked as a top producer with Evans, Birmingham, Williamson, Inc., in 1987.
John holds a B.S. in Accounting from Miami University in Ohio. He is a Certified Public Accountant (CPA), having worked in the audit and tax division of the Big Eight Accounting Firms of Arthur Anderson and Price Waterhouse in Dallas, Texas. He is a member of the Ohio Society of Certified Public Accountants, is a Texas Real Estate Broker, is a member of the Greater Board of Realtors Commercial Investment Division (CID), is a Certified Commercial Investment Member (CCIM), and served on the Board of Directors of the Commercial Investment Real Estate Institute (CIREI) - North Texas Chapter. John also has served on the Education Committee as well as the Education Programming committee for the CCIM - North Texas Chapter and served as Chairman of the Investment Property Marketing Committee of CCIM - North Texas Chapter.
John served as the 2015 President of the Society of Exchange Counselors (SEC). The SEC is an invitation only national society of approxiamtely 100 members of commercial real estate principals, brokers, and counselors. He is also an accredited instructor for the Broker Estate Building Course, which he teaches throughout the country. This course teaches commercial real estate brokers how to become investors with the use of such techniques as the safety first formula, creative seller finance, sweat equity transactions, options, as well as many other concepts.
Outside of his career, John has donated much of his time to charity organizations and has traveled on mission trips and an earthquake recovery mission to Peru. From 2007 to 2010, he served on the Board of Directors of Bea's Kids, which provides after-school tutoring and services for at-risk children.
JUDY CHASE
Judy Chase, previously with CS Business Solutions, Inc., joined forces with The Brennan Company in 2009, bringing her numerous talents in the property management accounting field to her new position. Ms. Chase oversees the day to day property accounting functions of the company, including payables and receivables, monthly distributions, and monthly and year-end financial reporting for our entire portfolio. Her nearly 30 years of accounting experience, combined with the efficiences of our Skyline accounting software, have greatly benefited our team efforts and streamlined our procedures.
CYNDI BEMBENEK
In October 2012, The Brennan Coimpany teamed with Cyndi Bembenek of CBPM Solutions, Inc., to provide support in the property management division of our company. Ms. Bembenek brought with her 30+ years of property management experience. Her myriad talents include management of multi-family, office, flex space and retail shopping centers.